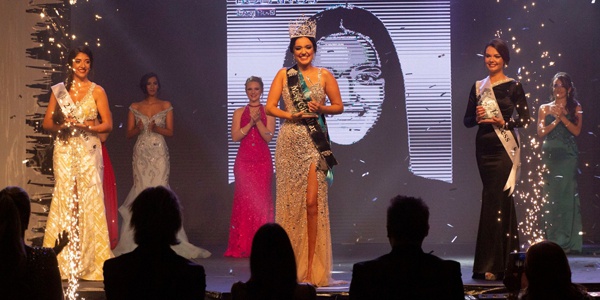 22 year old Celine was hotly tipped as this year's winner in the glittering 'Gothic Glam' themed spectacular held at the new Olympic Sports Complex at Europa Point.
As well as being crowned Miss Gibraltar in last night's show - she was also awarded for Miss Top Model and Best Interview.
Celine has succeeded last year's winner Star Farrugia and will now go on to represent Gibraltar in the Miss World contest to be held in Pattaya City in Thailand on the 7th of December.
Rock Radio was well represented and connected at the contest. Good Morning Gibraltar host, Michelle Rugeroni hosted the lived televised spectacular. She told our newsroom "putting on show like this isn't easy - but what a fabulous night it was. The girls looked and were amazing and worked incredibly hard. In awe of the creativity of the production team who put on a very different and original Miss Gibraltar show. Loved every minute of it, even the dancing!"
Former Home Run presenter Sean Palmer was cheering on proudly his sister Deanna who was part of the final line-up of eight hopefuls. First prize in the contest includes over £5000 worth of prizes, the kudos of course of holding the title as well as the place in the Miss World contest for this year.