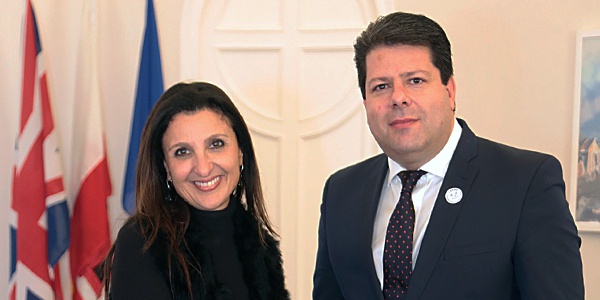 The Chief Minister has written to Fleur Hassan-Nahoum to congratulate her re-appointment as Deputy Mayor of Jersualem.
Fabian Picardo wrote:
Dear Fleur
Warmest congratulations on behalf of the people and Her Majesty's Government of Gibraltar on your recent re-appointment as Deputy Major of Jerusalem. Gibraltar is very proud!
I am delighted with the excellent work done through the Gibraltar-Israel Chamber of Commerce, which further strengthens the close ties enjoyed by our nations. I hope we achieve your goals and make it another successful term.
I wish you an enjoyable and prosperous second term of office and offer you my support in any way you think I may be of assistance.
With my most sincere congratulations!
Yours Sincerely
Fabian Picardo QC MP
Chief Minister
​​​​​​​P.S. I Must come to Jerusalem whilst you are in office!