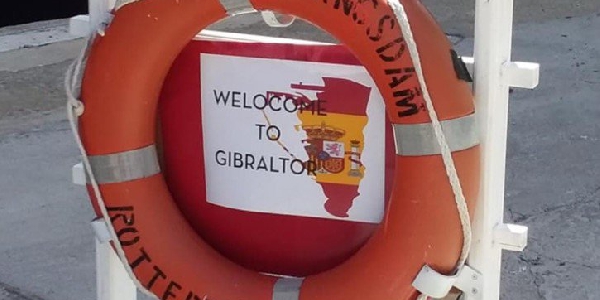 Mr Picardo received a letter of apology from the Captain of Konigsdam yesterday after the ship had a welcome sign at the cruise terminal with Spanish colours.
A statement from No.6 reads:
HM Government of Gibraltar can confirm that when the Konigsdam cruise ship docked in Gibraltar yesterday, a ship's sign welcomed its passengers to 'Gibraltor' with an outline map of the Rock painted in the Spanish colours of red and yellow.
Once the Chief Minister became aware of this sign, he directed a Senior Port Officer to board the Holland America ship to demand that the sign be immediately removed and that the ship's captain write a formal letter of apology.
Within, an hour, the captain had written the letter, saying that he apologised 'for the fact that my photo department was using the incorrect flag.'
He also confirmed that he 'fully respects the history of Gibraltar as a British stronghold and full understands how human error of using the incorrect flag may affect the Gibraltarians. Rest assured we will revisit our processes on board to ensure mistakes such as this are caught in future.'