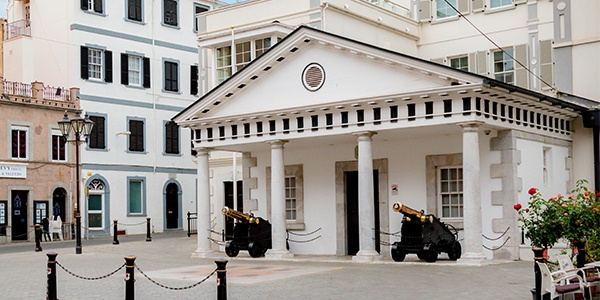 Rows between the Chief Minister Fabian Picardo and GSD member Roy Clinton continue as Mr Picardo hit back saying such statements are "defamatory".
A statement from the Government said:
The further statement by Roy Clinton relating to the purchase of a parking space by me at Midtown Car Park is materially untrue and wrong.
The price of £22,500 paid by me for a larger parking space is in fact the same amount as was charged to 37 other individuals who paid for spaces as large as the one I acquired. Some of those who were charged £22,500 own larger spaces than the ones I acquired. I do not know the identity of those individuals and they are not connected to me by friendship or otherwise.
These include the spaces in front of (half a floor down), above and below the one I bought as well as the many corner spaces throughout the car park (some 38 such spaces, or almost 10% of the total number sold).
It is therefore defamatory and a lie for Mr Clinton to suggest that I somehow have had special treatment.
The information that discloses the price of my ownership of these spaces was not something Mr Clinton "discovered", as if it had been hidden. It is publicly available information I specifically gave him in answer to questions in Parliament last week and which is also publicly available on the land register. Mr Clinton therefore had in his possession the information that proved to him that there was no special treatment of me when I acquired that space. I literally paid the asking price for the spaces we bought. I am now once again publishing a copy of the answers provided to Mr Clinton in Parliament with the relevant price list. (ATTACHMENT A). I draw the attention of the public to all the prices marked £22,500 and the corresponding spaces. Thirty eight such parking spaces were sold for that price. Only one was sold to me for that price.
I am also publishing today, the plan relating to the reservation agreement I signed to secure our relevant space. (ATTACHMENT B.) This shows the size of the space we bought. It is not the size that Mr Clinton alleges.
Additionally, I am also publishing today the lease I signed and the plan attached to it. (ATTACHMENT C.) This has had included in the leased space the otherwise useless area, which has also been the case in respect of all similar purchasers throughout the whole of the car park.
The reason therefore that our leased area is larger is because the space left over (hatched in orange in the reservation agreement) does not provide for another saleable space. This arose from a late change to the design of the building affecting us and others after contracts had been signed. Additionally, there were to be restrictions on the access to the space using barriers. (ATTACHMENT D.) Those barriers were later not added by the construction company as a result of the engineering advice, as the metal in the structure would be pierced. I was not at all involved in those decisions.
Moreover I also point out that similar or even larger spaces were sold for £22,500. Indeed, another space in the Car Park which sold for £20,000 (less than I paid) is as large as the one I bought. I was not offered and I did not buy such spaces. This again evidences that I have not had any special treatment whatsoever in respect of the acquisition of these spaces
In the circumstances, it is now evident, clear and proven beyond dispute that I sought and I obtained no special treatment whatsoever in the acquisition of this parking space. I have never sought or obtained any special treatment in the discharge of my role as Chief Minister and it is libellous and defamatory of Mr Clinton to have suggested otherwise.
Mr Clinton's statements are clearly made with bad faith and malice designed to lie simply to try to shred my reputation with the public. I am confident the public will be able to see from the objective facts and documents published that I have done absolutely nothing wrong and that I have acted properly at all times.
Given that Mr Clinton is an elected member of the Gibraltar Parliament, I will be dealing further with these matters in that forum.
In fact, the public must now be told that Mr Clinton himself has bought two parking spaces in the Midtown Car Park at a cost of £40,000. He owns parking bays 53 and 54 costing £20,000 each. Space number 53 – which Mr Clinton chose - is actually one of the spaces which enjoys the benefit of bordering an exit and therefore having more open area around it.
Attacks on the integrity of hard working people are Roy Clinton's preferred dirty style of politics. Homework vindictively half done is what always let's him down. I trust in Gibraltarian public and that they will see that Roy Clinton's accusations against me are false, baseless and a malicious attempt to cast aspersions on me. These rabid allegations reveal that Roy Clinton is not a credible person who can be trusted by this community.