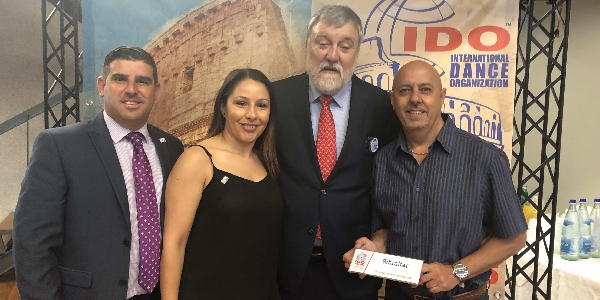 Discussions were held on the future development of the International Dance Organisation as well as it's policies, rules and finances.
A statement from Gibraltar's National Dance Organisation reads:
Gibraltar recently travelled to Rome, Italy to participate at the International Dance Organisations Annual General Meeting. Gibraltar was represented by the Gibraltar National Dance Organisation's, Honorary Lifetime President Michael Prescott MBE.
In addition, GNDO Secretary Jolene Gomez was once again invited by the IDO to be the Recording Secretary for the event. This has been the fourth year she has been invited to be the keeper of the minutes during the Presidium meetings, and the AGM.
Seamus Byrne also travelled to Rome, in his capacity as IDO Vice-President, where he was re-elected unanimously by the members for a second term. His responsibilities will continue as Vice-President for Public Relations and the Media.
The annual meeting saw the reunion of over 50 IDO member nations from 5 continents to discuss and decide IDO policies, rules and finances as well as the future development of the most prestigious and truly successful International Dance Organisation.
Michael Prescott MBE said:
'We are delighted to have been able to represent our country at the AGM and be part of this prestigious world governing body that is growing from strength to strength. This assembly ensures the sustainable growth of the IDO as the World Dance Organisation par excellence. The GNDO looks forward to attending the AGMs next year in Monterrey, Mexico."