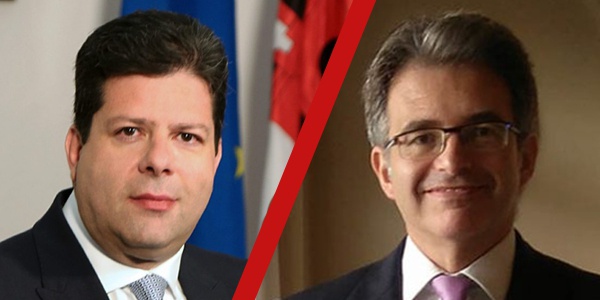 The continuous verbal attacks from the Opposition have sparked another response from the Govt, with No.6 saying, GSD's "vicious" attacks got them out of office in 2011.
A statement from the Government said:
The Government deeply regrets that the GSD Opposition have returned to a policy of vicious and unnecessary personal attacks in order to make political points. This attitude was one ofthe reasons that got them booted out of office in 2011.
It is obvious that they have failed to make headway with logical political arguments and in an act of desperation they are now resorting to political stunts and insulting language instead.
This approach is evident in the way in which the GSD have chosen to frame their criticism of the Government over the proposed Victoria Keys Development.
They are perfectly entitled to agree or to disagree with the Government. However, they can disagree without calling into question the personal integrity or the professionalism of others. This is in nobody's interests and serves no purpose as it will only lead to the same thing happening to them.
The Chief Minister will provide a detailed response to the points made by the Opposition during his address to Parliament on the Budget on Monday.