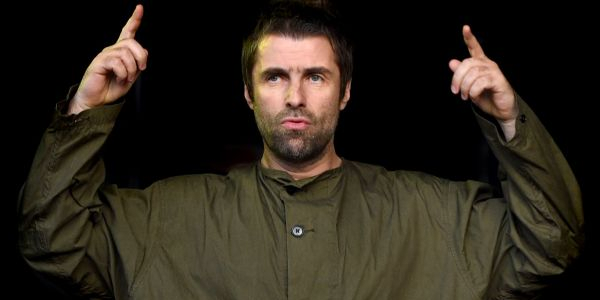 Oasis frontman Liam Gallagher is the latest artist to be confirmed to be performing at this years Gibraltar Calling Music Festival on Saturday 7th September.
The singer will perform classic Oasis hits as well as his songs from his solo album "As You Were".
Liam will join Take That, Tom Walker, Melanie C, Goldierocks and Kings Calaway who were previously announced as performing at this years festival which will take place at the new Europa Points Stadium.
The latest statement from Gibraltar calling reads:
Unlike boxing, rock and roll is not renowned for great comebacks. A few missteps and then it's usually farewell, have a good life, who are you again? Occasionally, though, a true heavy musical champ loses a bout only to re-emerge even stronger later. David Bowie, for example, went through a long fallow period before his renaissance. Paul Weller had a rocky few years before finding his feet as a solo artist. Now we can add a third era-defining voice to that list of champions who returned to reclaim their belt: Liam Gallagher.
Playing around in his own idiosyncratic style on a guitar at home in London, he surprised himself by writing a song. "I am definitely not a professional at it," he says, modestly. "It's proper Frankenstein tackle. But I suppose everyone has their ways. Even Paul McCartney didn't just sit down and write 'Hey Jude' straight away."
The song that he wrote was a heavy dollop of soul-rock called 'Bold' and strong enough to get him signed to Warner Bros. There was something there alright.
Eventually, he had a whole batch of songs written which he demoed with a multi-instrumentalist called Dan McDougall in London before he started to meet producers and co-writers.
"Warner Bros said to me, 'Are you up for a bit of co-writing? I was, like, 'never done that before. Why not?'" He flew out to LA, met a few, but really hit it off with Greg Kurstin. "Greg Kurstin played me a few ideas, we had a chat, swapped some ideas, sorted it out and before you know we had some more songs. I'm as surprised as anyone that it worked, but the songs we did are top."
These songs include Liam's incredible first single as a solo artist, 'Wall Of Glass'. If you had to make an equation of all the elements that made the early Oasis singles so apocalyptically good - i.e., huge waves of guitar hooks + melody you can't shake for...ever + thunderous rhythm + LIAM GALLAGHER'S VOICE delivering an unbelievably catchy chorus - then 'Wall Of Glass' fits in the lineage perfectly.
It's hard to recall a time he's sung better - it's like hearing him for the first time again, the same yearning menace that claimed a million hearts by the end of Supersonic's first chorus. His voice is definitely on point.
"Yeah, well," he almost agrees. "I'm a good singer, man! Nine out of ten times I nail it. In a studio, without a doubt."
For now, Liam's just chomping at the bit to sing these songs as well as Oasis classics in public. He will be playing all the Oasis favourites during his set at Gibraltar Calling. "I am ready. I'm more than ready. I just wanna get out amongst it again and show everyone what they've been missing. I thought someone might've come along to try and sort it out while I was busy doing nothing, but no. No one. So I guess it's all down to me...again."
Liam Gallagher: back to take care of business again. He performs at this year's Gibraltar Calling Music Festival on Saturday 7th September 2019
The rocker will be launching a feature length documentary in cinemas this June called AS IT WAS which sees Gallagher return to his childhood home and recall the rise of OASIS.