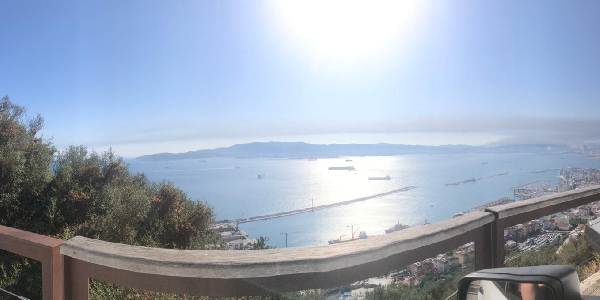 The fire that began at 3.10pm this afternoon at the Indorama warehouse in the poligono of Guadarranque is "under control" says fire authorities in San Roque.
The ongoing fire incident in San Roque that broke out this afternoon at Indorama's chemical warehouse in the area of San Roque "is now under control", says the Spanish Authorities.
The latest news comes in a statement from the building owners, Indorama, who tell us that the materials involved in the fire were not toxic. There were earlier concerns that the products stored by the plastics company could contain dangerous chemicals as the huge plume of smoke dominated the skyline.
Fire crews from Malaga, Jerez, Chiclana and Cadiz were called to the area after the fire took hold just after 3.30 this afternoon, with no injuries reported. Indorama said in a statement that the "complex consortium of firefighters assisted in getting the situation under control."
They also expressed their regret for any inconvenience to residents in the area who were forced to leave their homes for a time and confirmed the fumes from the fire were not toxic.
Earlier this afternoon the Chief Minister offered the Gibraltar and Fire Rescue services to the Spanish authorities and the Minister for the environment Dr John Cortes tweeted this evening that he has been keeping an eye on the situation, saying that the smoke plume is currently heading away from the rock.
The latest statement from the Government says:
We continue to monitor the plume but there is no reason to believe that it is toxic.
The wind continues to blow the plume away from Gibraltar and, as it disperses over the Bay, we do not expect the Rock to be affected.