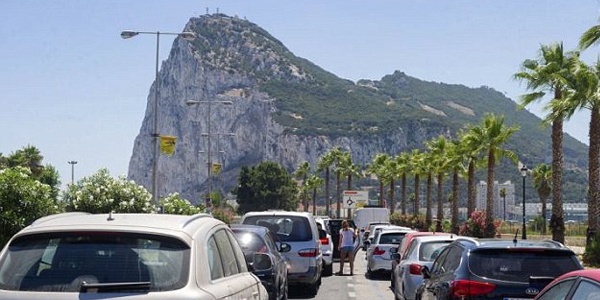 A spokesperson has said the group wants the UK, Spanish and Gibraltar Governments should make a joint effort to help protect citizens on either side of the border.
A statement from the Cross Frontier Group:
"The business and labour organisations on either side of the frontier and represented in the Cross Frontier Group have reiterated their deep concern over the successive news stories surrounding the Uk's exit from the EU and warn of the danger a 'no deal' Brexit would bring to our part of the world.
In this respect the Cross Frontier Group strongly urge respective governments to tackle the issue collaboratively and participate together in the design and implementation of a Special Contingency Plan to deal with any scenario that could arise in the coming months.
The group feels that it is the respective governments, in accordance with their very own publicly stated commitments, who have the responsibility of anticipating the measures required to mitigate the pernicious but foreseeable repercussions that a 'No Deal' would imply for the thousands of citizens, workers and businesses in Gibraltar and the Campo.
The Cross Frontier Group also believes it is essential that this contingency plan should be a collaborative and joint effort by all governments involved and drawn up with the general interests of citizens at heart and above all else. To this end the group considers a constant flow of information regarding the measures should be maintained throughout in order to guarantee a positive outcome.
The life and welfare of thousands of citizens is at stake. We therefore make an uncompromising appeal to all political representatives to give due consideration to the consequences of their decisions."