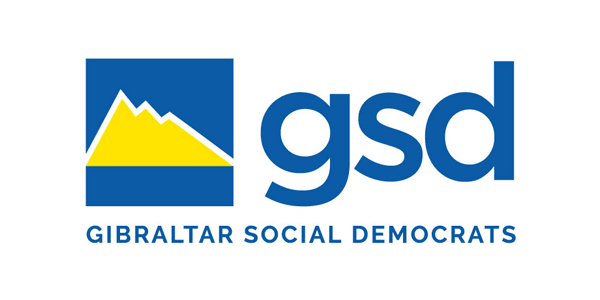 Within Government the GSD have announced the introduction of a new system which will apply to all public services owned or controlled by the Government.
A statement from the GSD reads:
In Government the GSD will introduce a new system for the award and management of public contracts. This system will seek that contracts are fairly and transparently allocated and will reduce the risk of abuse. The new process will encompass three phases – application, award and supervision.
Application
 New rules will be published dealing with the application for public contracts.
 Eligibility and conflict rules will require persons to disclose whether they or a close family member are members of any political party or are related to any Government minister or senior civil servant.
 There will be revised rules on who can apply for public contracts to safeguard transparency and fairness.
 The advertising thresholds and criteria as to when contracts are put out to open competitive tender will be reviewed to ensure more of these small contracts are advertised openly and in a timely manner.
Award
 There will be an Allocation Board made up of senior civil servants and independent members which will take decisions and publish reasons for the award of contracts. The Allocation Board will hold monthly public meetings to consider applications and announce its tender awards.
 The factors to take account in the award will be set out in a set of fully transparent revised criteria against which applications will be judged
 There will be a public searchable online register of all entities and persons awarded public contracts which will also include information on the unsuccessful tenderers.
 Panels will be set up for the provision of legal, accountancy, audit and tax work. These panels will be determined by the Attorney General and Financial Secretary respectively following the drafting of eligibility guidelines that have the approval of the Chief Secretary. The legal panels will cover contentious and non-contentious work in various fields. Scales of fees for legal, accountancy, audit and tax work will be published which will be applicable for those panels.
Supervision
 To improve accountability and control of the use of public monies new systems will be put in place to curb wastage and enhance value for money.
 All persons or companies awarded public contracts above a prescribed value will need to adhere to ongoing value for money supervision of the performance of those contracts. Special rules will be put in place in the procurement of services, goods and articles as well as in the construction field.
 A specially established new Government Value for Money Team will supervise these contracts and will report directly to the Chief Minister and Minister of Finance. This new unit will combine internal audit, quantity surveying and other technical expertise to ensure that contracts are monitored and value for money maximized on an ongoing basis. The function of this new unit will be to supervise, investigate and control expenditure on these contracts. It will be empowered to address issues of malpractice and fraud as well as general financial efficiency of public service contracts above a certain threshold
 No sub-contracting will be permitted without the specific authorization of the Government's Value for Money team.
This system will apply to all public service contracts and to companies wholly owned or controlled by the Government [such as GJBS] and public authorities or statutory public bodies [like the GSLA or GHA].
GSD Leader Keith Azopardi said: "Huge amounts of taxpayers monies are spent on these public contracts – especially in the construction field. In the provision of new schools or provision of other works or building of other infrastructure millions are being spent. There needs to be a better system in place for the allocation of these contracts and for the ongoing supervision to ensure value for money. The systems we are announcing today are designed to ensure better control of conflicts of interest when applying for public contracts, better transparency in the allocation of contracts and continued value for money supervision of these contracts."
Roy Clinton GSD shadow for Public Finance said: "Transparency, accountability and Value for Money must be at the heart of the public sector starting with procurement. Government needs to be able to demonstrate that contracts deliver on price and at a competitive price. This policy goes a long way to achieving that objective and gives the taxpayer the assurance that their money is well spent. "