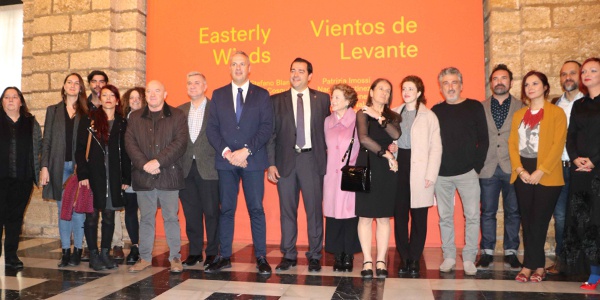 Steven Linares MP opened the exhibition "Easterly Project" featuring 17 local artists which serves as a cultural art exchange between Gibraltar and Spain.
A press release from The Minister for Culture Steven Linares said:
'Her Majesty's Government of Gibraltar is delighted to support 'Easterly Winds' as a cultural exchange between Gibraltar and Cádiz. Gibraltar will continue to have its doors open to Spain and to the rest of the World, for any exchange, as Gibraltar always moves forward. I have no doubt this cultural exchange will encourage new opportunities and future collaborations between the two countries whether educational, cultural, sport, tourism, or leisure for that matter. This will allow us to open new doors for all our citizens.'
The second phase of the project will see artists from Cádiz coming to Gibraltar,with the opportunity to exhibit their works. It will take place at the Gustavo Bacarisas Gallery during March 2019.