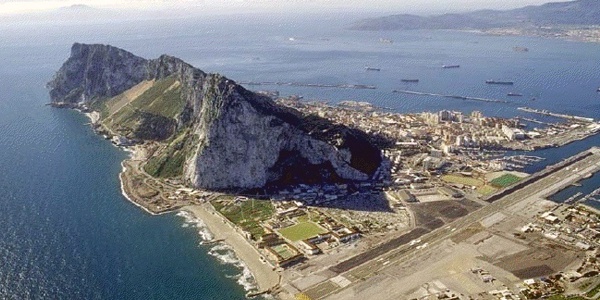 Theresa May says it is "completely unacceptable" to describe Gibraltar as a "colony" after the term was used in an EU document which has prompted a row The Rock.
An EU law guaranteeing visa-free travel for Britons in Europe after Brexit has started a row after Brussels described the Rock as "a colony of the British Crown" in its no-deal legislation.
The footnote which addresses Gibraltar in this manner was included owing to Spain's insistence, with whom the UK has been in dispute over Gibraltar for three centuries. Spain initially wanted all the EU's no-deal legislation to note that Gibraltar was disputed and on a UN list of "non-self-governing territories subject to decolonisation".
A UK government spokesperson said: "The EU's provisions for visa-free travel into and out of the Schengen area cover Gibraltar, and mean that in any scenario, British nationals from Gibraltar will be able to travel for short stays in and out of Spain and other countries in the Schengen area.
Gibraltar is not a colony and it is completely inappropriate to describe in this way.
Gibraltar is a full part of the UK family and has a mature and modern constitutional relationship with the UK.
This will not change due to our exit from the EU. All parties should respect the people of Gibraltar's democratic wish to be British".
In 1983, along with all the former crown colonies, Gibraltar became a dependent overseas territory and was renamed as a British overseas territory in 2002. In addition the UK government highlighted how the people of Gibraltar had determined the political sovereignty of the Rock in a referendum where Gibraltarians rejected the idea of the UK sharing sovereignty with Spain with a 99% vote in 2002 and in a previous referendum in 1967.