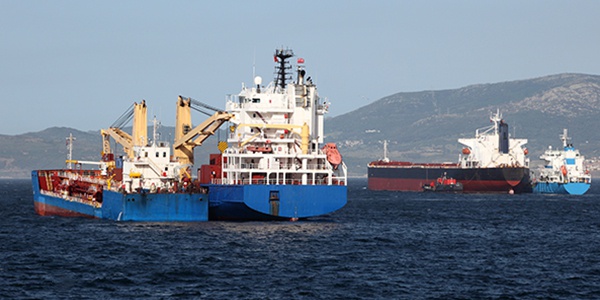 GSD's member of parliament has stated how the Government are not willing to work constructively to resolve health issues on the air quality in Gibraltar.
A statement from the GSD reads:
The GSLP Government, with its response to Trevor Hammond's call last week for a review of bunkering practices, have once again demonstrated that their brand of politics is still simply to avoid constructive debate and to insult opposition members while patting themselves on the back for mediocre success. Mr Hammond suggested in a constructive spirit that a review of the bunkering industry should take place to ensure best practices are always used with the possibility of recommendations to make improvements only to be met with an unnecessary hostile reaction.
Trevor Hammond said "The issues at stake strike to the heart of public health and it is a great shame that Government are not willing to engage in constructive dialogue which recognises that there remains a serious issue with air quality in Gibraltar and it is the responsibility of everyone to contribute to making improvements, whether in Government, Opposition, a Non-Government Organisation or indeed a member of the public. Government and Ministers may wish to continually congratulate themselves, but the fact is that whenever an independent expert assessment of our air quality has been conducted, the results have fallen woefully short of acceptable standards. It is high time that Government dropped the jibes and insults and that we work together as a community to address this issue which is affecting public health now and will affect generations to come.
"On the issue of bunkering I have called for a review, not for a cessation of the industry as Government suggests, because there are always improvements that can be made and if these can be identified then they can have a positive impact on public health. Why Dr Cortes would be so reluctant to agree to such does not make any sense and does him no credit".